Episode 3: Fresh and Funky in the Fort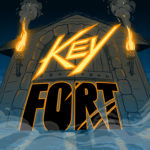 Things take a turn in this weeks episode. The gang plays a little game with all the silly Archon names. They introduce the sounds that they make when forging keys and they debut their new hit KeyForge single "Poppin' Freshies".
Freshie of the week: https://www.keyforgegame.com/deck-details/3107f9a7-ab2f-4b1f-9eb1-30df3fd827f8
Poppin' Freshies
Produced and Recorded by Andrew S. and Jason.